The Scholastic Art and Writing Awards
The Scholastic Art and Writing Awards results are in. This non-profit organization aims to find students with extraordinary artistic and literary talent. With new scholarship opportunities every year, it provides a wonderful platform for students to present their work.
Teen from grades 7th through 12th from public, private, and home schools entered for a chance to win. More than 300,000 original artworks were submitted from all across America. Among them are some of the works of students in our art classes.  
The competition allows students to get a different perspective on their work.
" I entered the competition to see how my artwork compares to others and to see where my skill is," sophomore Katie Humphreys said.  " The hardest part is the beginning for me, because I spend 3 days on a sketch when it should really take me only 15 minutes".
Many students say that the hard work is worth it because of the experience and the reward of winning. The gold medal portfolio is awarded to 16 high school seniors, which includes a $10,000  scholarship.  
" Ms. Na encouraged me to enter the competition," junior Tom Vu said. " I'd be really happy if I won the competition, especially if I get the scholarship."
"Art has always been a passion of mine," sophomore Evelyn Meeler said. "If I won the competition it would prove to myself that I have what it takes."
30 of our art students were awarded this year. Seven of them won gold keys in various medias such as painting, drawing and illustrating, photography and digital art.  Karlee Attelson 11th, Edward Bustos 12th, Antonella Gargurevich 12th,  Ayan Mammadova 10th, Alec Martinez  10th, Sarah Smith 11th, and Ashley Vasquez 12th.
The silver keys for media were Justan Benson 11th, Antonella Gargurevich 12th, Matthew Gomez 11th, Benjamin Griffin 11th, Tuoc Nhien Luong 12th, Allison Nguyen 12th, Tung-Alex Nguyen 12th, Dean Schumann 12th, Rebekka Staggs 12th, Phu Tran 12th, Sean Vangorder 12th.
Eleven of them got honorable in mentions in the same medias. Nicolas Aristizabal 11th, Keith Baumann 12th, Jessica Garcia 12th, Hector Gonzalez 11th, Damaris Kibodeaux 12th, Joshua Mendez 11th, Michael Ogden  12th, Rebekka Staggs 12th, Sarah Walters 11th,  Meng Wang 12th, Melissa Zapata  12th
In June the National Gold Medal Portfolio and Gold Medalists are honored at Carnegie Hall with their families and educators.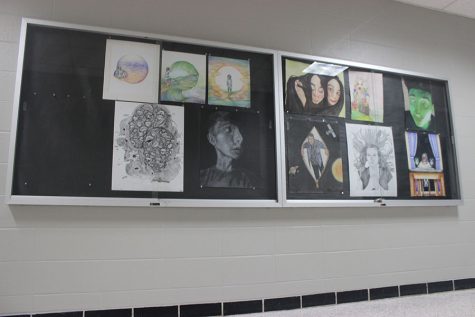 Lucia Martinez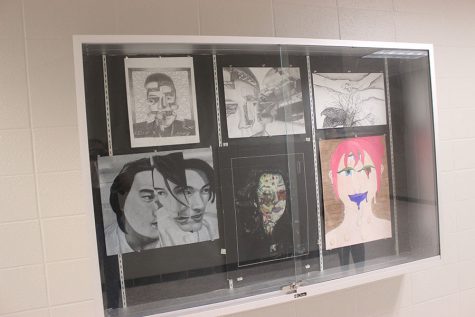 Lucia Martinez