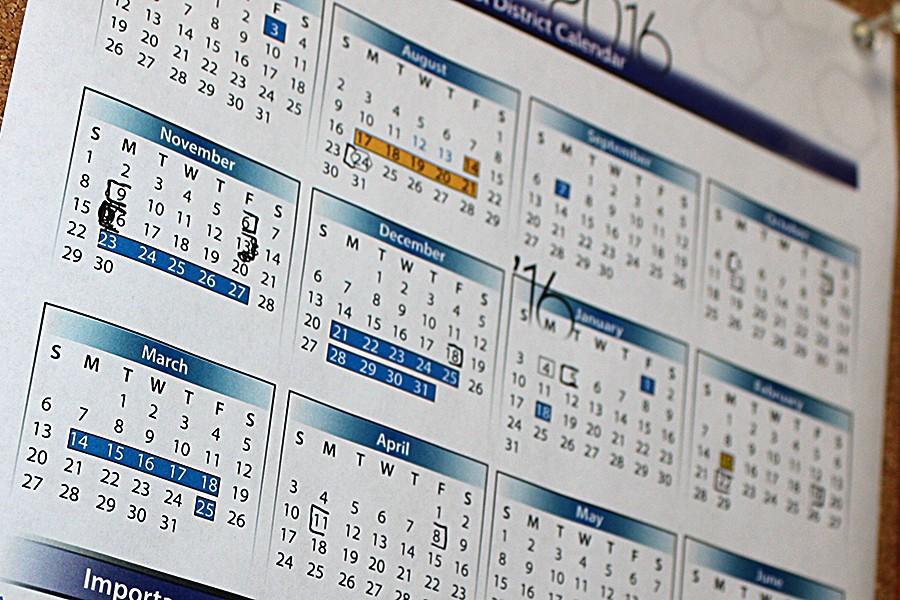 Lauren Washington
Following its regularly scheduled meeting on January 19th, the CFISD Board of Trustees approved the Calendar Committee's recommendation for the 2016-2017 instructional calendar.
Under this new calendar, school will begin on August 22nd (2016) and end on May 25th (2017). In order to release students for summer break at an earlier date and use the 75,600 minutes needed to complete a school year, administrators must add 15 minutes to the school day.
The additional time must be added for instructional purposes, so lunch will remain a 30-minute block. Principals will make the final decision on where to add the additional time based on the current schedule.
The student body seems to be divided on where they stand about the new schedule. Some try to see the benefit of adding time to the school day, while others dislike the prospect of having to stay in school longer than they originally had to.
"I feel like the additional time isn't going to get anything done," sophomore Madison McCarthy said. "I'm sure some students are happy about having to spend less days in school, but for me? It just means the same amount of work to get done in less time."
Teachers have also been taking stances of their own on the new calendar.
"It's really not anything to get upset about," Chemistry teacher Michael Shott said. "Take fifteen and divide it into instructional time. It really won't feel like a longer school day if you space the extra time out evenly."
All school holidays remain intact and are just as long as they originally were, and February 20th/May 26th are designated as inclement weather makeup days. The final school schedule should be communicated to students and staff before Spring Break.