ROTC Flag Retirement Ceremony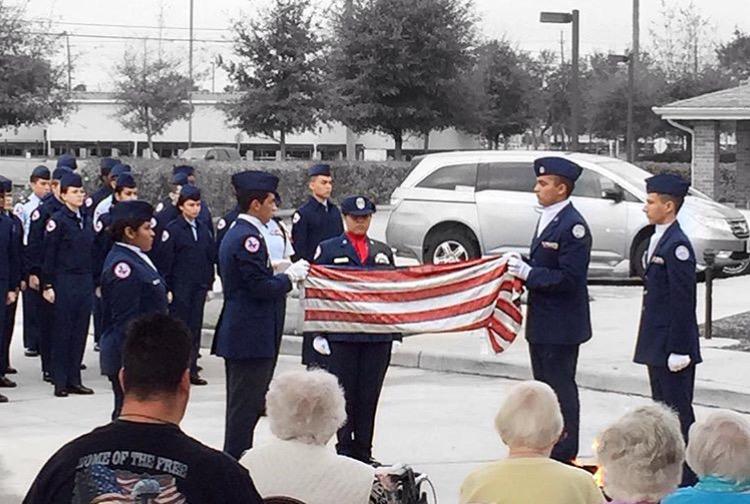 The ROTC held a flag retirement ceremony at Copperfield Estates Retirement Home on February 18th.
Each year they receive a request for this ceremony. ROTC chooses a flag from a retirement home to burn and replace, it is done in honor and respect. One of the lieutenants chooses a flag that has been tattered up by the weather.
"Since the flag is worn and has done its job" said Lt. Col. Paul Marks "we replace it with a new one".
The process in burning and replacing the flag is that at first a team of seven people from class a team takes down the flag,  folds it into a triangle and places it down on the vase with the fire burning. Afterwards, ROTC students put up a new flag for the retirement home.
"Anybody can get in, " said Lt. Col. Paul Marks, " however there is limited space and all the seating is being used for residents".
The people who live in the retirement home range from seventy to ninety five in age. A large amount of the people there are veterans that fought in World War II or in the Vietnam War. The seniors appreciated a lot what ROTC students were doing, showing that we were a respectful school who appreciates our country and their service.
"I'm glad I was chosen "said Flavio Gonzales " I had a good time and was proud to represent Langham."