Tunes Review: Dua Lipa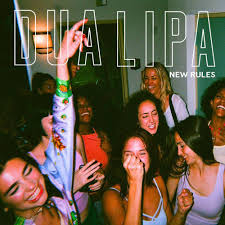 On her chart-topping song "New Rules," Dua Lipa lists rules to help you get over your ex:  " One, don't pick up the phone, you know he's only calling 'cause he's drunk and alone.Two, don't let him in, You'll have to kick him out again. Three, don't be his friend, you know you're gonna wake up in his bed in the morning," she sings.  
Releasing her debut album earlier this year, the 22 year old British-Albanian singer describes her music as " Dark Pop." In songs such as "Hotter than Hell" you can definitely hear why, her distinctively raspy, smoky vocals contrast nicely with poppy, 80's inspired beats. Her album also features artists such as Miguel and Coldplay's Chris Martin.  
Lipa's strong stage presence immediately separates her from other artists. But with 3.5 million in global sales, it's her singles that have rapidly established her as a rising star. Lipa has already been nominated for awards by the BBC and MTV Europe, and was a finalist for the prestigious "Critics Choice" prize at the Brit Awards.   
Overall, I give the album a 8.5 out of 10. I liked it a lot, her voice is very unique and I think her style is a perfect mix of pop and edginess.