James Harden THE MVP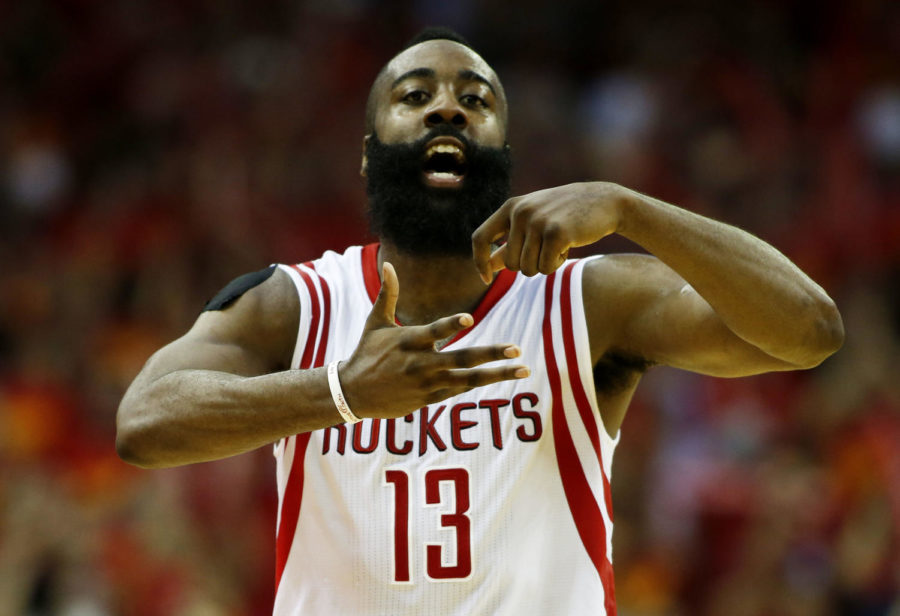 James Harden should win MVP.  End of discussion.  The 6 time all-star has been nothing short of amazing this season averaging 31.2 points per game, 5.2 rebounds per game, and 8.7 assists per game with 12 games left in the regular season.  While the numbers are outstanding, you have to dig deeper into them to realize just how great Harden has been.
Last season Harden was a commanding, ball dominant point-guard controlling every possession with the ball in his hands, but with the addition of Chris Paul this past offseason, Harden has taken a step back, but yet remains as impactful as ever.  Most if not all point guards in the NBA would see a significant drop in their numbers if they had to share the ball with an elite point guard such as Paul, but not Harden.  A year ago without Paul, Harden averaged 11.2 assists, this season he's putting up nearly 9 (8.7) all while sharing point guard responsibilities with Paul.  Then you address his shooting, in which he leads the NBA in scoring at 31.2 points per game (up by 2 points from last season) all while shooting at a 45% clip from the field, and shooting close to 38% from 3.  But it's not just Harden that's shooting well; the Rockets are scoring 113.7 points per game, good for 2nd best in the NBA, while shooting 46% from the field.  These numbers are insane and Harden is leading the charge.
In the past people have commented about Harden's "lack of defense", yet he averages 1.8 steals, and 0.8 blocks per game.  He's no Isiah Thomas (The old one) but he doesn't have to be.   For the load he carries on the offensive end he contributes more than his fair share on defense.
In addition to posting gaudy stats, Harden is also a leader.  On the court, in crunch time, down the stretch he's got the ball in his hands, and he's going to be involved in the play one way or another.  In the huddle and on the bench he's talking to teammates, encouraging them, giving them advice.  Off the court he's clean.  He's never in the news for something negative, never going out and setting a bad example.
The MVP despite being an individual award, requires a certain amount of success from the team, and no other team as had more success than the Rockets this season. They lead the league in wins (57), road wins (30), and have posted the 2 longest winning streaks in the NBA this season 14 and 17.  And above all, the Rockets have emerged as more than just a contender, but a legitimate threat to the Golden State Warriors.
Despite being robbed of the award a year ago, this year there is no question that James Harden is the MVP.
All stats are via ESPN, and Basketball-Reference.com