Airpods VS. Airpods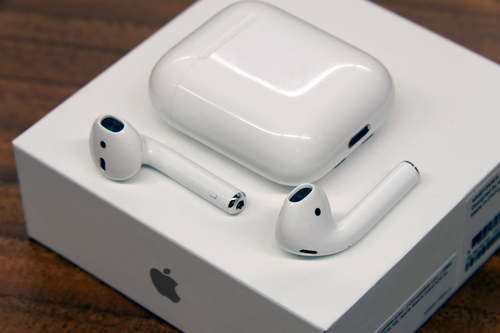 Hang on for a minute...we're trying to find some more stories you might like.
Sleek. White. Wireless. As of late, many can be caught seeing the 2016 Apple wireless AirPods wherever they go. However, since around February, all people seem to talk about are the release of AirPods 2. With Apple coming out with said new product and already launching an updated 2019 version of the first AirPods, many people are wondering whether the hype of its release is really worth it and whether they themselves should buy a pair as well.
Although there was a rumor of the new AirPods coming in black, it was quickly squashed after people began to review them. The only changes made to the 2019 versions seem to be internal more than external. For example, the biggest change made seems to be the replacement of the W1 chip with an H1 chip. This change has made quite a few improvements such as faster connection to a device, longer talk time, and also longer time to listen to music alone.
Now, Apple hasn't just focused on battery life, but also how you can ask for help from your favorite assistant: Siri. In their first generation AirPods, you would have to tap on them to get help from Siri. However, in the latest AirPods, you can ask for help hands free. All you have to say is "Hey Siri" and she'll be at your service.
Currently, the only external change is the wireless charging pod. However, in order to buy it with their newest product, it would cost an extra $40. The 2019 AirPods are only $159, same price as the first generation ones, with the original charging pod.
With these few changes made, and the nonstop anticipation of the second generation AirPods, many question whether it's worth the wait. One reviewer from TechRadar states "Now that Apple has released an updated 2019 version of the original. AirPods, we're not expecting the AirPods 2 to becoming out any time soon." In the end, it is still up to the buyer to decide whether it's worth the wait or not.