Revamped Track Program Offers Potential for the Future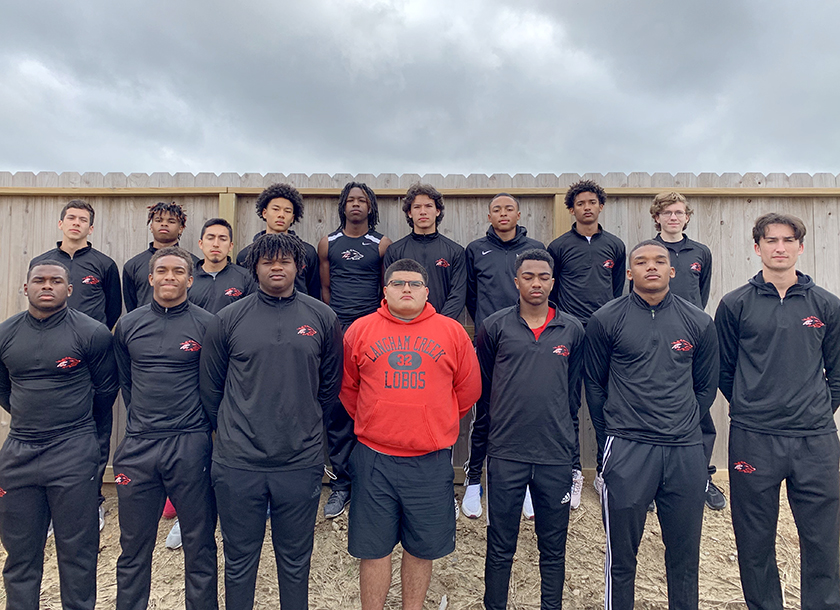 "We can just keep working, and it's a project and a process that not everybody else sees but we're working towards something for the future," junior high jumper Riley Foreman said.
Following the hiring of the 3rd head track coach in 3 years,  the track and field program now has an opportunity to once again dominate at the state level.
The potential starts with the new fresh face of the track program Coach Hannan, who was promoted from assistant to head coach, a hire that many athletes in the program were excited about.
"I think it's (the hire) great," Foreman said. "I think he's capable of a lot. I am really happy for him and happy that they (the administration) made it happen.
With a new coach, comes a new culture and with Coach Hannan, competition is the name of the game.
"I try and make it a little bit more fun for the kids, put a little bit more competition during practices," Hannan said. "The past couple years its been flat during practices, now we're just trying to put a little more competition in every day."
The athletes seem to agree.
"Everybody's been really into it, and has a good time," senior pole vaulter Mateo Richardson said.
However, Hannan wasn't the only change to the coaching staff. Coach Perry (Hurdles) and Coach Aguilar (Throwers) join Hannan, and Coach Fisher to round out the revamped staff offering a unique set of perspectives and knowledge while also working in tandem with athletes as football coaches.
"In the past, we've had track guys, but back when we were more successful, it was a lot of football guys, so I think having 4 football coaches as track coaches helps us in the recruiting aspect, in getting those football guys," Hannan said. "It's nice having all football coaches; we are able to recruit more of the athletes, more of the football players were its not just solely track guys."
In addition to the coaching turnover, the roster has started to come into its own with a bevy of athletic underclassmen leading the way for a program that's in a year that should act as a stepping stone for next season.
"This year we are rebuilding," Hannan said. "At the end of the day seniors are supposed to be your guys, supposed to be your dawgs, but we only have a couple of them, but even with the young group that we have we're still sitting in the middle of the pack-top of the middle of the pack."
Nevertheless, the progression of the athletes sheds a positive light on the season.
"If you look at our times at the beginning of the year and at our times at the end of the year, it stands out," Hannan said.  "We've improved so much on every one of our times, so I'm just so proud of all those kids working hard. The very first meet we scored 0 points, this past weekend we scored 40 points… We've improved our 4×100 time by 2 seconds which is crazy, for a 4×100, and people have improved on personal times by multiple seconds, so everybody's getting faster every week, so give them another year and they should be where we want them."
Despite the youth of the program, excitement and anticipation still surround a few athletes this season.
"My high jumper Riley Foreman has been phenomenal, he hasn't lost since he's been back from basketball," Hannan said. "He's got a good shot at making it to Austin this year, and Jaron Smith my 800 guy has dropped 5 seconds off his 800 time, he won the past meet, and he's looking to go out and make a big run this year."
Overall, with a full season under his belt, Hannan and the rest of the staff have the program on an upturn with great potential for the future.
"We're going up," Hannan said. "We were at the bottom, but all there is to go is up. The kids are excited about coming to track practice, and I think we are turning the corner with exciting things to come."