Win 2 Free Concert Tickets for Dodie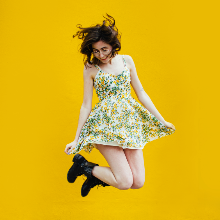 You can win 2 free tickets to see famous British Singer and songwriter Dodie, who is coming to Houston Monday, September 23rd at Houston's House of Blues.
To win, follow the LC Howler (your online student news site) on Instagram and visit LCHowler.net and leave a comment on a story.
You will be entered into a drawing for the 2 tickets. The winner will be announced Thursday, September 19th and will receive the tickets that day.
For more information stop by Rm #1810.