Langham vs. Cy Ranch Basketball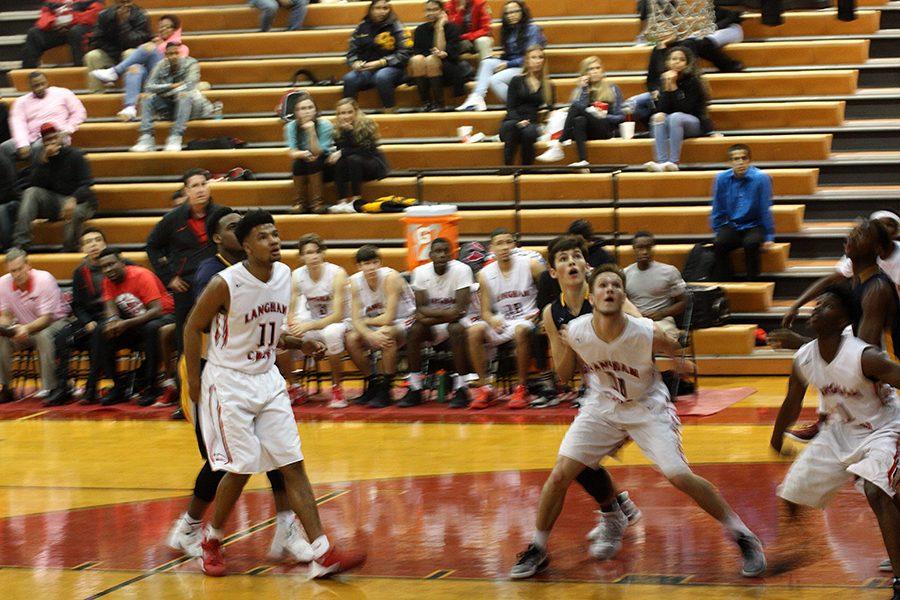 It was a wild basketball game for the Lobos last Friday against Cy Ranch; ending in a loss 59-53.
The Lobos had their backs against the wall from the beginning with Cy Ranch starting the game off on a 13-2 run.
"We dug ourselves in a big hole." Coach Ament said.
Down 21-7 after the 1st quarter, the lobos were in trouble.
"They made us execute in multiple ways," Ament said.
After stringing together a set of small runs the Lobos took the lead 27-25 late in the 1st half.
"I was proud of the guys coming back, making a huge run in the 2nd quarter," Ament said.
But Ranch responded with a run of their own ending the half on a 12-5 run.
It was the dominant quarter for the Lobos in which they outscored Ranch 25-16, but never-the-less they still trailed 37-32 at the half.
"Once we took that lead we kind of relaxed and didn't play with that same intensity, then they jumped back on us." Ament said.
While the 1st half was back and forth, the 2nd half was more one sided.  In the 3rd quarter the Lobos came out flat and only managed 8 points.  The vaunted Cy Ranch 1-3-1, and 2-3 zones continued to give the Lobos fits forcing 6 turnovers in the 3rd quarter.
"They did a good job mixing up the defenses, and not allowing us to have the same look all the time," Ament said.
Down the stretch the Lobos faded and Cy Ranch pulled away winning 59-53, handing the Lobos their 1st district loss of the season.
"We just didn't execute down the stretch like we needed to against a good team," Ament said.