New Pokemon Games Announced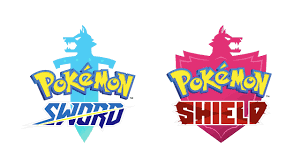 Hang on for a minute...we're trying to find some more stories you might like.
  On February 27th, 2019, Nintendo hosted a 7 minute live stream on Youtube, and answered the anguished cries of a million fans by announcing the next main titles in the Pokemon series. These aren't spin-offs, these are main games that were coming to the Switch console in late 2019.
 According to the Nintendo executives and developers on the stream, Pokemon Sword and Pokemon Shield is the next pair of games in the Pokemon series, and will take place in the Galar Region, which looks to be based off of the UK. The region features modern cities, mines, rolling countrysides, and frigid mountains.  Another detail confirmed during the live-stream was the of return of the gym system, after the 'island trial' system used in Pokemon Sun and Moon.
  During the live stream, Nintendo also took the chance to show off the new starter Pokemon. There's the fast and fiery bunny Pokemon, Scorbunny; the timid, chameleon-like water Pokemon, Sobble; and the grass-type monkey Pokemon, Grookey. Reaction to these Pokemon has been mixed, with many saying they enjoy what they saw of the Pokemon in the trailer, while many critics focusing on their design, saying they look fan-made.
  Those are really all the details we have regarding the game, but we will update as more details come out.