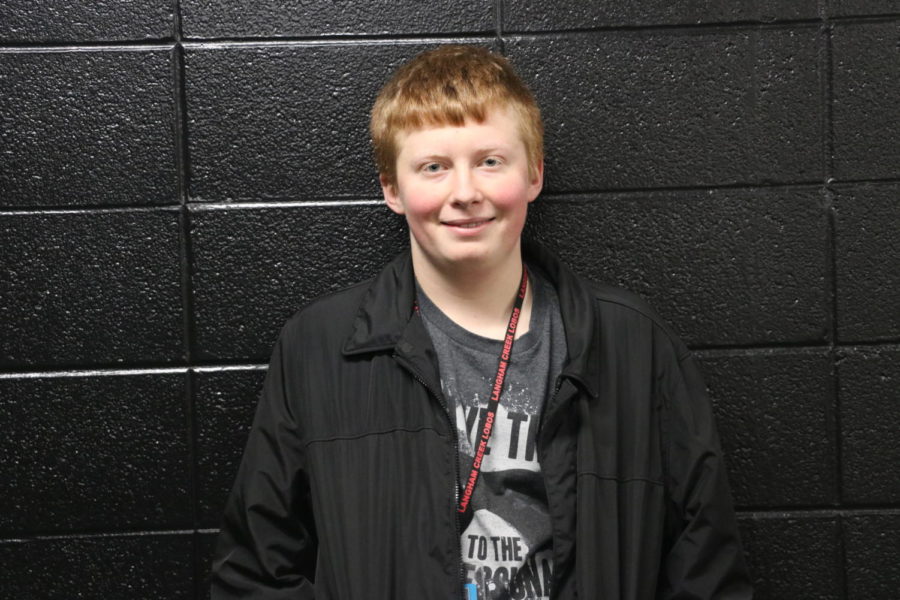 My name is Noah Conley, I'm 15, and I'm a reporter and Broadcast Editor for the LC Howler. I've worked on this site my freshman and sophomore years, and I mainly write reviews for video games or movies, but I will occasionally cover current news and sporting events. I've also made a PSA for the site and I hope to pursue making similar content. I'm considering pursuing journalism as a career, but for now, I'm just happy to be a part of the LC Howler.
The main goal I am pursuing in my education, however, is film. I hope to one day make it big as a film director, so I have been taking classes like A/V Production in order to achieve that goal.
Some other extra-curricular interests of mine include participating in the Langham Creek Art Club, playing video games, watching movies, reading, and trying to find interesting things to do or places to visit when I have the time.
Noah Conley, Broadcast Editor
May 13, 2019

Avengers: Endgame Spoiler Review

(Story)

May 01, 2019

Spoiler-Free Avengers: Endgame Review

(Story)

Apr 18, 2019

Shadow of the Colossus Remastered: A Classic Brought Back To Life

(Story)

Apr 12, 2019

No Man's Sky Review

(Story)

Apr 09, 2019

This Week in Gaming 04/08

(Story)

Mar 06, 2019

New Pokemon Games Announced

(Story)

Feb 25, 2019
Feb 21, 2019

Anime Adaptation, Alita: Battle Angel

(Story)

Feb 05, 2019

Anthem Demo: First Impressions

(Story)

Jan 29, 2019

PAX South Followup

(Story)

Jan 18, 2019

PAX South is Coming to San Antonio

(Story)

Jan 07, 2019

Super Smash Bros. Ultimate Delivers On It's Title

(Story)

Dec 11, 2018

Varsity Basketball Goes into Overtime with Cy-Ranch

(Story/Media)

Dec 03, 2018

Fallout 76: Lacking the Right Ingredients

(Story)

Nov 05, 2018

Red Dead Redemption II

(Story)

Oct 30, 2018

Government Students Go On Voting Field Trip

(Story)

Oct 12, 2018

The Dragon Prince: Review

(Story)

Oct 10, 2018

The Triangle Factory Fire Project

(Story)

Sep 25, 2018

Trash Movies: Airplane Vs. Volcano

(Story)

Sep 20, 2018
Sep 10, 2018

Dragonwood Provides a Charming Tabletop Experience

(Story)

Sep 10, 2018

Broadcasting Change

(Story)

May 09, 2018

Infinity War Review

(Story)

Mar 23, 2018

Gaming Sensation "PUBG" Free on Mobile

(Story)

Feb 23, 2018

Super Mario Odyssey Review

(Story)

Feb 08, 2018

Mario Kart 8: Deluxe Review

(Story)

Feb 05, 2018

The Legend of Zelda: Breath of the Wild Review

(Story)

Feb 02, 2018

Star Wars: The Last Jedi Review

(Story)

Dec 20, 2017

Student Council Toy Drive

(Story)

Oct 23, 2017