Government Students Go On Voting Field Trip
Hang on for a minute...we're trying to find some more stories you might like.
  The Government and Economics classes took a field trip on October 25 to the Richard and Meg Weekley Community Center so that several students who have registered to vote could go out to an early voting event and cast their ballot in the November midterms.
  "This field trip is a culminating activity for Government students where they can exercise their civic responsibilities," Government teacher Ms. Caulder said. "The League of Women Voters came in and registered our students a couple of months ago, so now those students are eligible to vote and it's very exciting."
  However, even with many Government and Economics students registered to vote, only a small portion of them were eligible to go on the field trip.
  "Some students were already registered, but when the League of Women's Voters came, we registered over a hundred students," Ms. Caulder said. "But only a small fraction of those students are available, so we had only 22 students go on the field trip."
  But even with this small fraction, the students who did go seemed to have learned a great deal thanks to their experience.
  "I learned that if you go really early, it's really easy to vote," Alec Francis said. "I've heard that normally, like on election day, the lines are really long, but if you go early, you can be in and out in like 20 minutes."
  "It was a learning experience," Daisy Feorna said. "It was good to have the benefits of going (to vote) on our own time."
  The students also felt as though this was an important experience for them to go through, given where they are in life.
  "Whenever you become an adult, which we just did," Alec Francis said, "it sort of becomes your duty to go out and vote, and I think that this trip taught us well."
  "A person's vote can  decide who is gonna be the next senator or president," Daisy Feorna said. "So I think that learning how to vote is important because it means that you have a voice."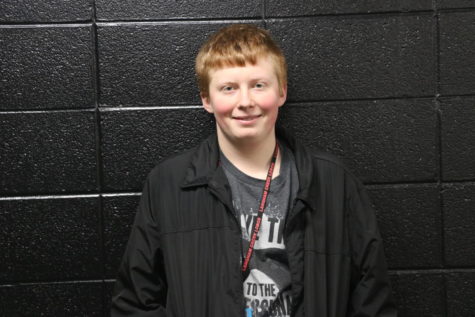 Noah Conley, Broadcast Editor
My name is Noah Conley, I'm 15, and I'm a reporter and Broadcast Editor for the LC Howler. I've worked on this site my freshman and sophomore years, and...