Academic UIL Road to Regionals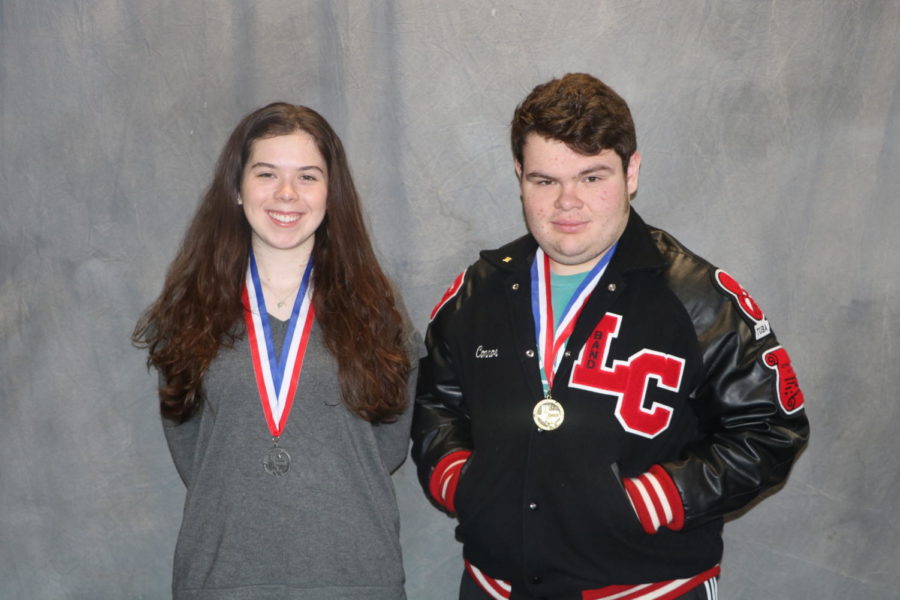 The L.C. Howler's very own, Head Editor Connor Duskie and Opinion Editor Niamh Clarke, will advance to the Regional Academic UIL Competition in Editorial Writing.
A stellar performance at Cy Woods March 30th earned the two individuals first and second place in the district.
This is Clarke's first time to place in her two years of competing.
"I'm very surprised," Clarke said. "I definitely didn't think I would get this far; I didn't even know if I would compete in District this year, but here we are."
Duskie, on the other hand, is a veteran of Academic UIL competitions, and this is just another feather in his cap.
"I kind of expected to get first–not to brag or anything," Duskie said. "I was pretty calm, but everyone else in the room was a nervous wreck."
Nerves are to be expected. All writers are given a prompt sheet, and they have 45 minutes to comprehend the story, form an argument, and write a persuasive article. When time is up, writers must stop typing, print, and submit what they have.
To do well in such a stressful environment requires an ample amount of preparation and confidence.
"The only way to prepare is by practicing different writing prompts," Clarke said.  "We also receive papers from people who placed top three in previous competitions and we analyze them– what they did right, what they did wrong– and then we apply it to our own writing."
"Last year, I was doing a prompt a day," Duskie said. "But lately, I've only been doing a couple per week. I've done every prompt that I have access to."
You know what they say: practice makes perfect. Clarke's editorial earned 12 points from the judges, and Duskie's a near perfect 15. There was a large point gap between second and third place. Our competitors dominated the competition!
The two will travel to Waco, Texas this weekend to compete in the Regional competition at Baylor University.
On behalf of the student body, the Howler staff wishes Clarke and Duskie the best of luck in their next competition!