ROTC to Provide Flag Service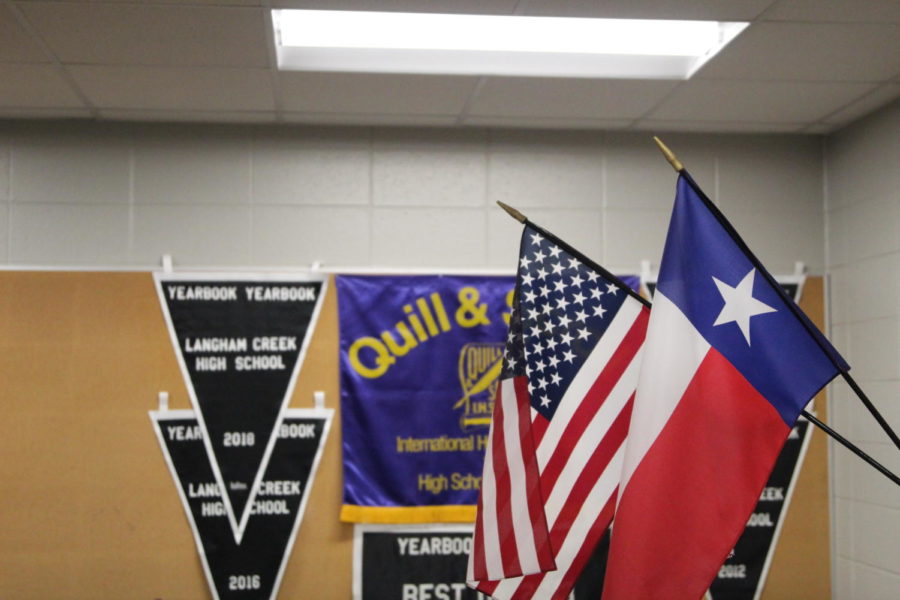 Once again, the ROTC program will provide a flag service for the classrooms throughout the school. 
The service started 3 years ago as a way to provide flags to teachers who didn't have any.
"As teachers move from class to class flags go missing," Col. Paul Marks said. "And there really wasn't a process to get a new one, so we decided to order a bank of them and have our kids deliver them."
Each year the program has expanded with a growing need for flags in classrooms all around the school.
"On average we typically see about 10-15 classes that need them," Marks said. "Last year with the construction, we had about 45 classes that needed flags and I suspect that it will be right around that number this year."
This year the program has already begun receiving requests.
"The flags are already in stock and teachers have already started to email us asking for them," Marks said.  "I think it's really important because it gives our students the opportunity to share with the school that they're motivated and patriotic, and it gives everybody else the opportunity to do the pledge to the flag and not just a white wall."