A Cy-Fair Olympian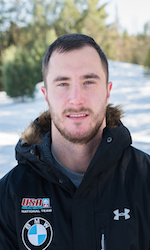 Hang on for a minute...we're trying to find some more stories you might like.
The Winter Olympics in Pyeongchang, South Korea had a lot of firsts: first United Korea team, first time where Russia was banned, and the first time an alumni of Cy-Fair competed. Sam McGuffie who graduated Cy-Fair High School was on the Olympic bobsled team.
"When I think Olympics, I think being able to represent your country, it's like the military for sports," McGuffie said.
Bobsledding may seem like an abstract sport to many Houstonians, but to McGuffie who has a past of adapting to and succeeding in many sports it was a simple choice.
"It was one way to make the Olympics so I singled out one [sport]," McGuffie said.
McGuffie worked as the brakes on his bobsled. On both the two man and four man sleds.
"You see the energy of the crowd and everything then you are at the finish line," McGuffie said.
His road to the Olympics had many bumps and was no easy journey.
"My pilot passed away the year before and I had to get right back into it," McGuffie said.
Before this incident the team was almost the best in the world but they were able to rebuild and adapt to the circumstance.
"Hard work will always pay off, maybe sprinkle in a little dreaming," McGuffie said.
While McGuffie didn't win in Pyeongchang his plans to win in the Olympics haven't faltered.
"I want to be a champion," McGuffie said.
McGuffie's athletic career started in high school where he played football and rugby. During his Olympic competition and the run up to it he received a lot of support from Cy-Fair.
"I had teachers message me and it just showed that once you're a Bobcat, you're always a Bobcat," McGuffie said.
McGuffie has a lot of plans for his life after this past Olympics.
"I'm going to try and make it (in the summer games) in rugby and track cycling," McGuffie said.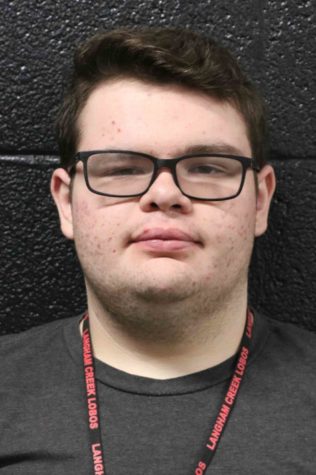 Connor Duskie, Head Editor
Hi I'm Connor Duskie I'm the head editor of the Howler I've been on staff since the start first as the feature editor and head editor since sophomore year.