Return of The Isaac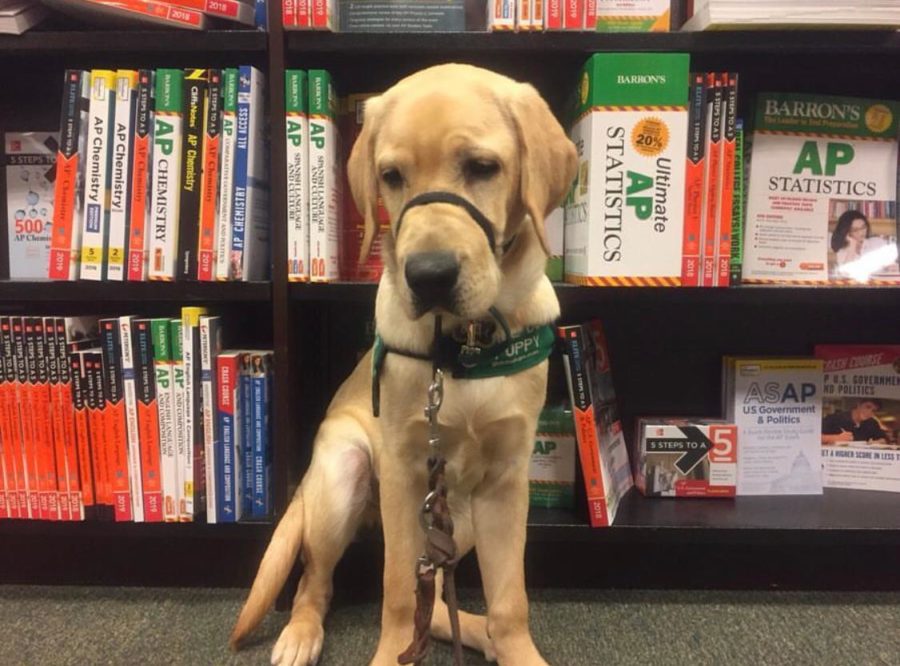 Our furry four-legged friend is back this year alongside senior Raven Weitzenhoffer. Isaac, a seeing eye dog in training, is back for a few months as he prepares for his final evaluation in late November. 
"He is almost done with his training," Weitzenhoffer said. "A few behavioral things to fix here and there but he's been doing really well."
Weitzenhoffer has been working with Isaac for a little over a year now and has seen him progress in his training since day one. 
"Seeing not only his improvement and progress, but that of other dogs in the organization has been a really fulfilling motive to continue the process," Weitzenhoffer said. 
If you are new or just not acquainted with Isaac, he is only one of the many dogs in training to becoming a seeing eye dog for somebody in need. Through an organization called, Guide Dogs for the Blind, Weitzenhoffer met Isaac and started his training at only a few months old.
"I couldn't have gotten a better dog than Isaac," Weitzenhoffer said. "He has made my time here at Langham memorable and I can't wait to see what he accomplishes later in life."