The Howler's Declassified College Applications Survival Guide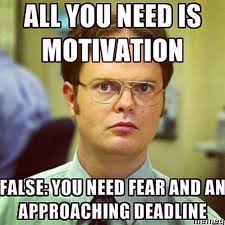 Hang on for a minute...we're trying to find some more stories you might like.
Attention Seniors! As we enter the second semester, we have one mutual goal on the top of our mind: graduation. However, it is important to remember that there is actually life after high school, and it's time to start planning. Before your case of Senioritis becomes too severe, make sure you have completed this "college checklist" to ensure success in the coming future.
Take your SAT/ACT
If you haven't taken the SAT/ACT, or you are not satisfied with your scores yet, it is very important to do so as soon as possible. Your application is not complete without at least one of these scores, and the Admissions Office will not even be able to review your application.
Order your transcripts
Whether you do it online or through the Registrar's office, this requires a few days turnaround. Get on top of it! If you are enrolled in any Dual Credit classes, remember to secure your LoneStar transcript as well.
Submit all applications
You can't go to college if you don't apply! Most colleges have a deadline of mid-January to early February. The longer you wait, the greater the opportunity for someone to take your spot at your dream school.
Complete the FAFSA application
After admission, your primary goal is money. Can you go to school for free? The Free Application for Federal Student Aid is basically free money given to you by the government. You must fill out this form to apply for any other scholarship you might be considering, so do it even if you know you won't receive any money from the government.  The priority deadline for Texas is January 15th… better hurry!
Monitor your student portal
Once you have completed all of your applications, your student portal is your best friend. What is this you ask? Great question. Once you submit your application, the college to which you have applied will shoot you an email with a personal address and password that grants your access to their portal site. Here you will find communications about missing documents and your next steps to take if you have been accepted.
It is hard to determine which of these is the "most important" because everyone is at a different place in the process. Obviously if you have not taken your SAT/ACT, this is the most important step that needs to be done. Things like housing applications and parking pass requests are not as urgent, but it is always good to be one step ahead of things.
If you have any questions or need guidance, Mrs. Poag is your girl. College application and admission is her specialty, and I guarantee that you will find a meeting with her very helpful. If she's not available, your counselor here at school is your next best bet. Lastly, do not be afraid to contact your college. Employees in the Admissions Office work specifically to help you, a potential future student. They will gladly answer your questions. 
Good luck Lobos! 135 days and counting…