Love the All-State Journey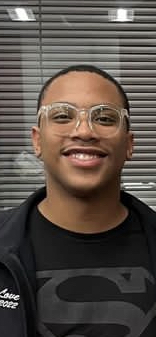 When it comes to music Senior Nicolas Love excels at it, just two months ago he finished auditions for UIL State Band.
"I was really confident the entire way through," Nicolas Love said. "I'm only responsible for my music, and there's nothing I can do about anyone else, so I put my best work out and just had the confidence that was necessary to succeed."
The all-state process is a very tough thing to go through for most musicians, but Nicolas was able to find a way to get through it.
"I kept a mindset of patience, persistence, and perseverance," Love said. "Staying relentless and trusting that eventually, I would make something not-so-good turn great."
Because of his hard work, and persistence, Nicolas got what he wanted by making All-state for the second time in his high school career.
"The results are just a testimony to how hard I've worked," Love said. "I put in the time and effort every single day, so I'm very grateful the judges recognized that." 
When it comes to his musical ability Nicolas has always had his family helping him and supporting him on his journey to state.
"My family supported me from day one, and i'm thankful that they were there and supporting me from day one on my journey to state," Love said. 
Nicolas is going to be resuming his music career in college, which as of right now is still undecided.