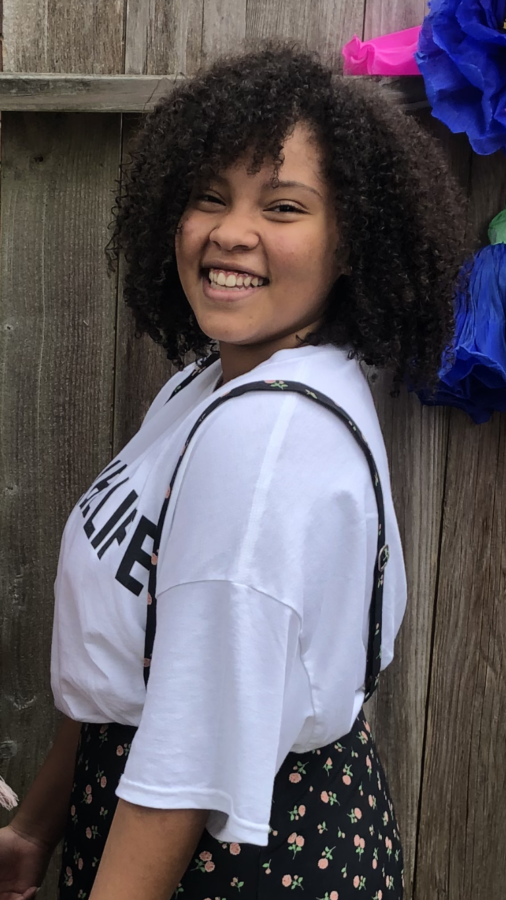 Hey, my name is Evony McCutchen. I am a junior and this is my second year on the LCHowler Staff.
When I am not writing for the newspaper, I am listening to music, studying, or writing for pleasure.
I am very active within my church. Often times I volunteer at homeless shelters, retirement homes, rehabilitation centers, food banks, and other churches for their children's ministry.
When I graduate from high school, I aspire to attend Columbia University and major in Literature and Minor in Business.
Evony McCutchen, Co-Editor of Arts and Entertainment
Oct 30, 2020

Senior Year – Planning for the Future

(Story)

Oct 05, 2020

All-American Cheerleaders

(Story)

Feb 20, 2020

Broken Three-Point Record: Atlantis White

(Story)

Feb 20, 2020

Speech and Debate Advance to State

(Story)

Jan 16, 2020

In-N-Out VS Whataburger

(Story)

Dec 03, 2019

Winter Guard Season

(Media)

Oct 25, 2019
Oct 03, 2019

Cosmetology: Spa Day

(Story/Media)

Sep 17, 2019

Choir and Theatre Cast for Upcoming Musical

(Story)

Sep 04, 2019

New Teacher Feature – Kirstie McCallum

(Story)

May 02, 2019

Helicopter Egg Drop

(Story)

Apr 15, 2019
Apr 09, 2019

Construction Strikes a Note

(Story)

Feb 25, 2019

TSI testing: achievement or added stress?

(Story)

Feb 08, 2019

Preparation for CFISD Livestock Show

(Story)

Jan 18, 2019

The Great Art Collaboration

(Story)

Nov 28, 2018

The Chemistry in Cooking

(Story)