Bailadoras Bring Home The Win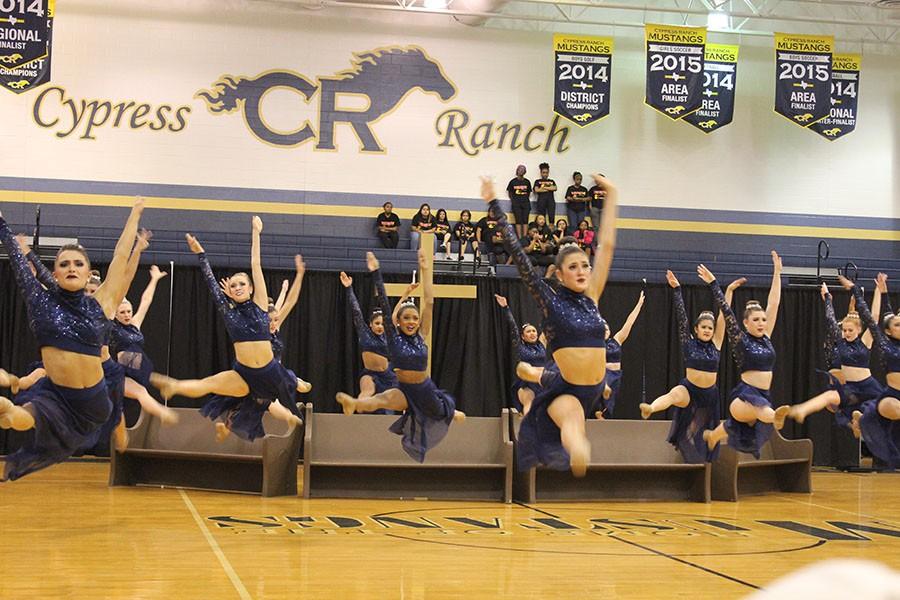 The Bailadoras took home the first place trophy once again at the competition held at Cypress Ranch High School. Contest season is in full swing for these dancers as they dedicate their entire Saturday, week after week, to display their hard work when they perform their precise routines for the audience and most importantly, the judges.
"We practice anywhere from 12 to 15 hours a week and have a few Saturday practices to prepare," sophomore Brianna Wilkerson said.
Along with their Overall Grand Champion win, they also took home Highest Scoring Dance Routine for their Team Jazz, Crowd Pleasers award , Grand Champion Social Officer and Grand Champion Duet for the team of Claire Rogers and Caroline Stech.
Their final contest will be held at The University of Houston on March 12th as they compete against highly talented opponents and strive to continue their winning streak.
"Nothing pumps us up like the support of our fellow Lobos…We love to dance. All the long practices are worth the rush and energy you get from performing as a unit. Nothing beats the feeling of a standing ovation from your peers," Wilkerson said.
With contest season drawing to a close, they still remain humble as their drive to win is more relevant than ever. They hope to seal their season with another big win and prove to themselves that all the long days and late nights were worth it.
"It's not really about the winning. I mean, I love winning but it's more of the feeling that all of our hard work paid off. Plus, it's such a great feeling when other teams remember the dances that we perform," Junior Madi Cappadonna said.